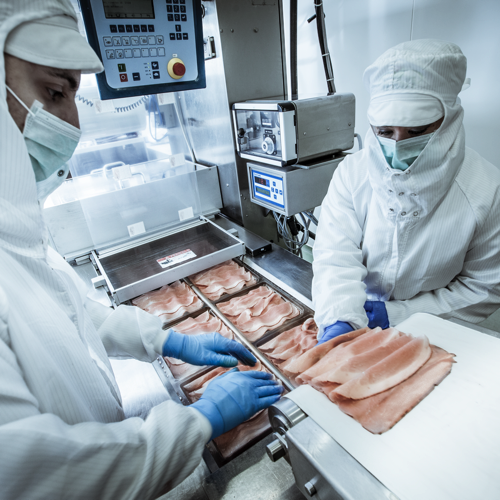 Intensive quality control also continues here, in the preparation of our packages of pre-sliced meats.
Safety first
In these sensitive phases, we pack our pre-sliced ​​products in the special packages on-site, using the industry's most advanced technologies. To guarantee safety and keep the flavours intact, the products are sliced ​​and packaged in a modified atmosphere.
This process takes place in sterile environments with an air filtration system to reduce the content of micro particles to a minimum. These sterile rooms also have a higher pressure than the atmospheric pressure, as well as controlled temperature and humidity levels.